Dashy
Dashy: Brave Browser Extension
Dashy is an all-in-one productivity extension that is now available on the Brave web browser!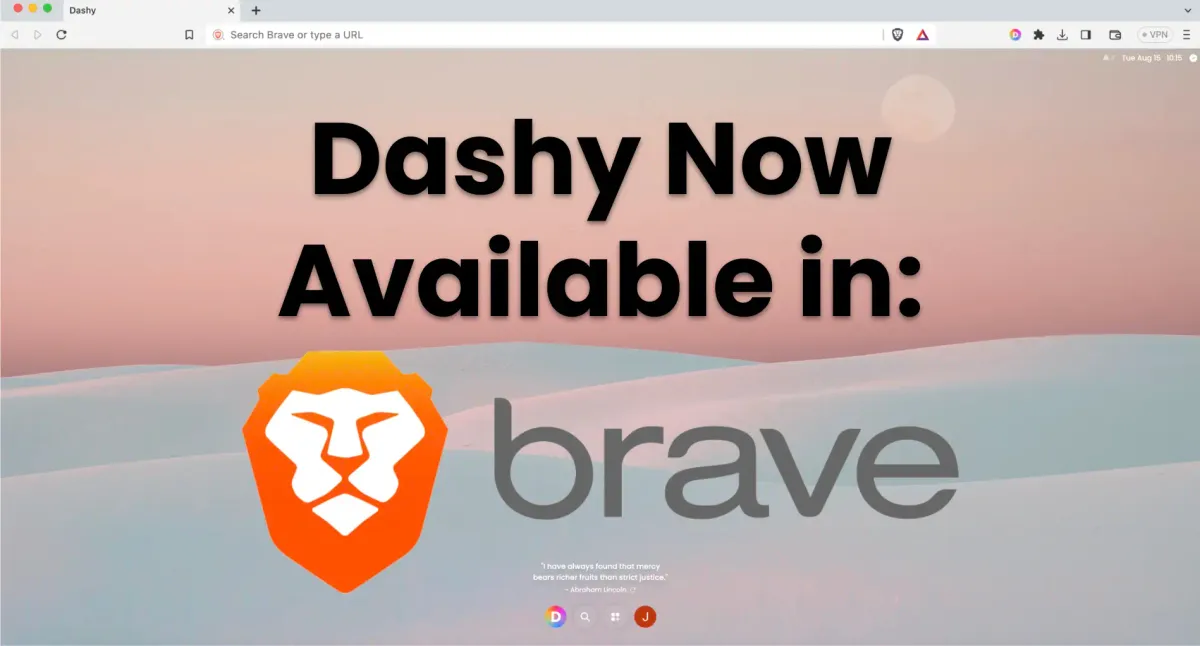 Introduction:
If you enjoy using a privacy focused browser like Brave, then you'll be delighted to hear that we have successfully ported the Dashy Chrome extension to work with the Brave web browser. Brave is built upon the Chromium open source project, so it is quite similar in functionality. The main differences are that Brave includes a built-in ad blocker, website tracking blocker, and a secure search engine called Brave Search.
We want our users to have as many options as possible so that they can create a productive workspace that fits their needs. That's why we are already available as an extension or add-on in Chrome, Firefox, and Brave, with more to come!
What is Dashy: Side Panel and New Tab Dashboard?
Dashy is a customizable canvas that allows users to choose dozens of productivity tools and apps to add to their New Tab and Sidebar as interactive widgets. Dashy users can quickly access their Calendar, To-Do lists, manage Bookmarks and utilize our powerful Tab Manager, monitor Stocks and Crypto, view News and listen to Podcasts, and so much more!
Adding Dashy to Brave:
To download and add Dashy to your Brave browser, simply follow the same steps as you would for Google Chrome. Head to the Chrome Web Store, find Dashy: Side Panel and New Tab Dashboard, and select "Add to Brave."
Once downloaded, you can pin Dashy to your toolbar by clicking the extensions icon, then clicking the pin icon next to Dashy.
Create Your Dashy Account:
Once you have downloaded the extension, you can create a Dashy account by logging in with an email or LinkedIn account. Creating an account will start your free trial of Dashy and you can take a guided tour of the New Tab dashboard as well as the Sidebar dashboard, or you can opt to skip them and explore for yourself.
---
Join the Dashy community and see how the Dashy extension can help you be more productive! Check us out on LinkedIn, Twitter, Youtube, and Instagram. Download the extension here!